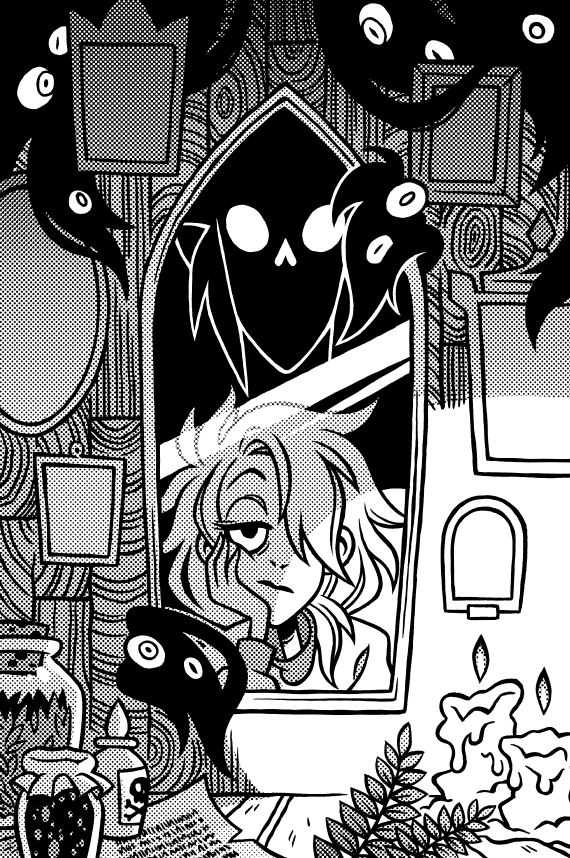 Welcome to Hemlock!
Posted 2021-11-11 at 20:57
Hello and welcome to Hemlock, thank you for reading!
Hemlock is a story about a witch who accidentally marries a monster. Set in the forests of 19th century Scandinavia, the story follows Lumi and her unfortunate familiar Tristan as they navigate life (and death) around her monstrous in-laws, drawing inspiration from Scandinavian and Russian fairy tales.

As you might have seen in the about page, Hemlock was a webcomic originally posted on Smackjeeves before making the move to Hiveworks. I'm really happy to be here and honoured to be in the company of so many good comics!
The story has been running since 2010, so as you'd expect, the art style changes and grows as the story progresses. I hope you won't hold the old art against it! The first five chapters were drawn between 2010 and 2019, and the final chapter will be posted exclusively here on the new Hiveworks site. Working in animation, my update schedule can be very irregular as I fit the comic around my day job, but as soon as there's a new page rest assured it will be up asap!