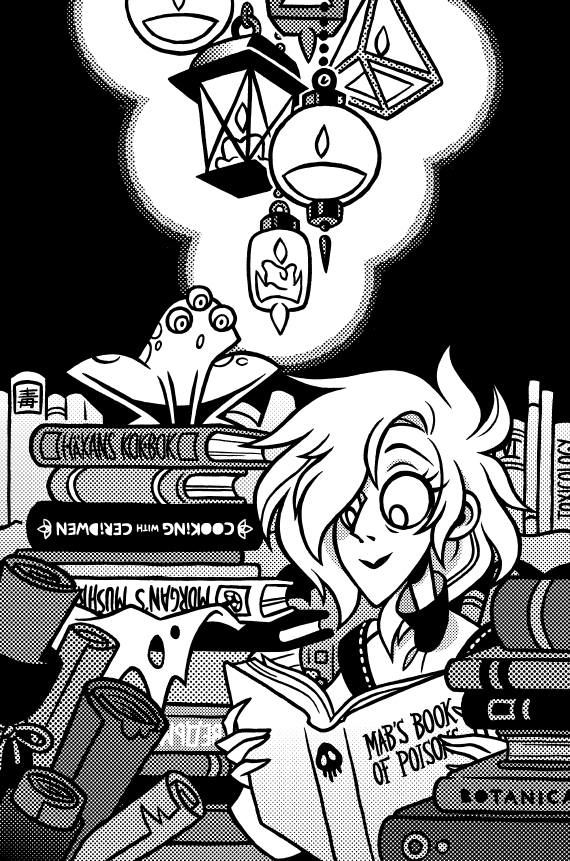 Posted 2021-11-16 at 18:35
Hello and welcome to the new Hemlock site!! I'm really happy to be on Hiveworks and honoured to be in the company of so many good comics!
This post is also partly here to stop new readers from spoilering themselves, since chapter 5 ends on a pretty dramatic note. If you're new here, please make sure to head to the very beginning instead of hitting the page back button!