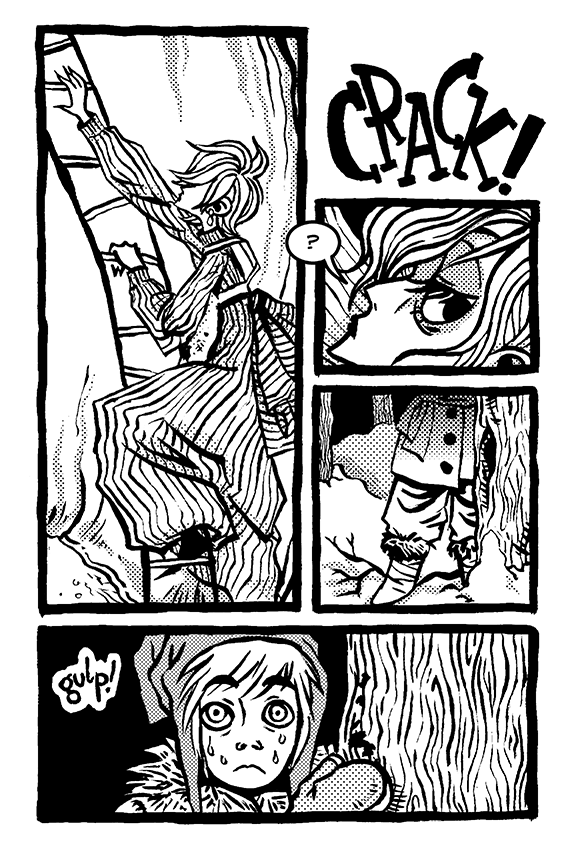 Chapter 1 - Page 05
Posted 2021-11-11 at 21:13
Hello and thanks for reading Hemlock!
This first chapter was originally published online between June and October of 2010. So long ago!! I think it's a common problem for long running webcomics that we start young when our style and skill is still developing, and we look back at the earliest parts with embarassment. One day, when I have the time and energy, I'd love to go back and redraw the whole thing - maybe a Hemlock: Director's Cut edition? But for now, I'll focus on finishing the story!

Chapters 1 to 5 of Hemlock can be bought in print here.